JUNKERS Ju-52/3 m TRI-MOTOR AIRPLANE
(Märklin #1980)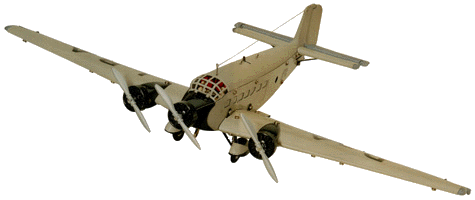 Märklin photo

The Märklin #1980 Junkers Ju-52/3 m tri-motor airplane is a re-make of a tin-plate clockwork kit originally sold by Märklin in 1936 as catalog #1152. While the #1152 set allowed the construction of a single-, bi-, or tri-motor airplane, the #1980 airplane will be sold fully assembled in the tri-motor configuration.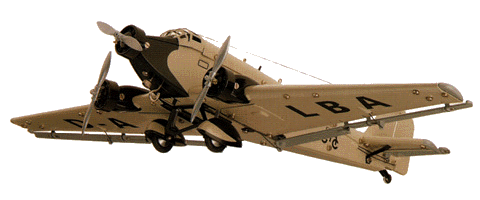 Märklin photo

The model features a number of impressive mechanical features, including all three propellers powered by a single wind-up clockwork motor via a spiral transmission. The horizontal tail and rudder are movable and the wing span is over 22 inches (56 cm) in length.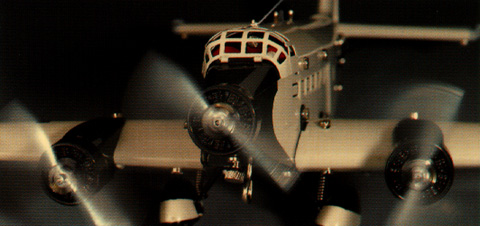 Märklin photo


The Märklin #1980 was manufactured on a one-time-only basis in 1996 and was only be sold through Märklin's MHI dealer network. While quantities were limited to the number of firm orders Märklin received by March 15, 1996, Märklin reserved the right to limit quantities based on production capacity and would not guarantee delivery.
The airplanes started to arrive at U.S. dealers in mid-December 1996. While the suggested retail price was $850 in the United States and DM 998 in Germany, we have seen advertised prices as low as $600 and high as $2500!